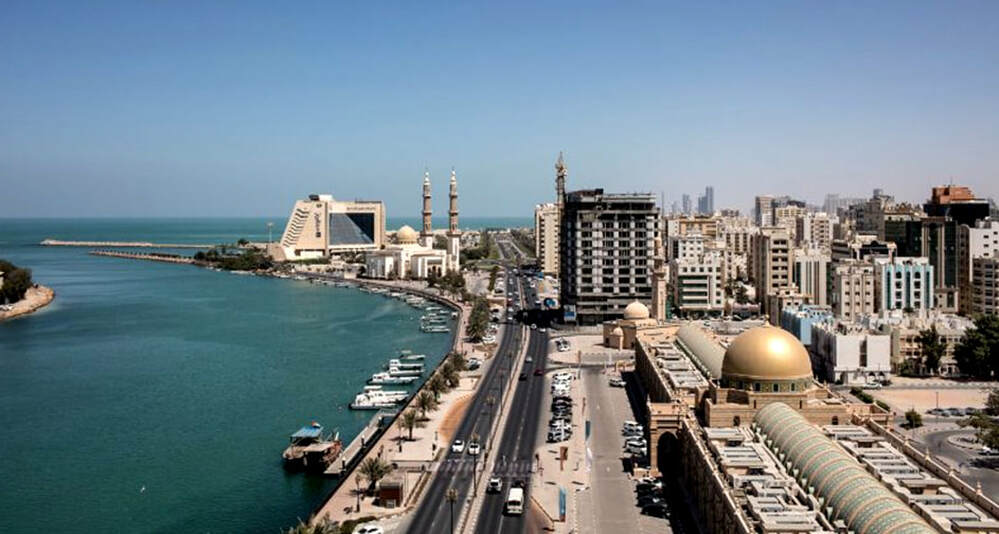 Aerial view of Corniche Street and Al Mujarrah neighborhood
---
Rights of Future Generations Working Group and 15 March Environment & Ecology Forum announced
The Sharjah Architecture Triennial is the first major platform to invite dialogue on architecture and urbanism in the Middle East, North and East Africa, South and Southeast Asia. The inaugural edition opens in November 2019 curated by Adrian Lahoud with the theme of Rights of Future Generations. Inherent in this theme is a commitment to address climate change as the most urgent challenge facing humanity today. The Triennial is pleased to announce Ambassador Lumumba Di-Aping as the chair of the Rights of Future Generations Working Group, a forum for dialogue and advocacy on behalf of future generations who will bear the burden of climate impact. Additionally, as part of the Triennial's wider programming, an Environment & Ecology Forum will be held in Sharjah on 15 March exploring how particular environmental contexts and conditions in the Global South produce unique relationships between human beings and ecosystems.
The 2019 edition of the Triennial has invited Di-Aping, who represented developing countries as Chairman of the G77+China at the December 2009 Copenhagen climate change conference, to bring together United Nations representatives, government officials, international rights groups, and members of relevant civil society organisations. The Working Group's mission is to advance the protection of future generations' fundamental rights in a world where climate change is dramatically shifting along socio-economic, legal, gender, racial and political dimensions. Through examining the quality and form of life as it is experienced today and as it will be experienced in the future, the Rights of Future Generations Working Group will collaboratively produce The Sharjah Charter to be presented at The Sharjah Summit at the Triennial. Members of the Working Group will be announced in September 2019.
Lahoud questions how inheritance, legacy and the state of the environment are passed from one generation to the next and how present decisions have long term consequences. Turning to alternative concepts of architecture and the environment, Rights of Future Generations draws attention to moments when experimentation generates other possible modes of co-existence. In the lead up to its November opening, the institution is reframing ongoing conversations through a public programme in Sharjah that creates a new space for critical dialogue among architectural practitioners, academics, government and the public.
A part of this programme is the upcoming 15 March forum on the subject of Environment & Ecology, the third in a series organised around Housing & Domesticity and Schooling & Education; along with an upcoming forum on Diasporic Networks, these make up the major research strands within the Triennial's theme.The 15 March forum interrogates climate change as a consequence of societies that have learned to see other living beings as little more than resources to be exploited. Speakers are confirmed as Dalal Alsayer, PhD Candidate in History and Theory of Architecture at the University of Pennsylvania; Samia Henni, Assistant Professor at the College of Architecture, Art and Planning at Cornell University; andMarina Tabassum, founder of Marina Tabassum Architects and 2016 winner of the Aga Khan Award for Architecture. Responding to the unique circumstances that architects, scholars, planners and artists in a postcolonial Middle East, North and East Africa, South and Southeast Asia face, Rights of Future Generations initiates the Sharjah Architecture Triennial's mission to serve as a space for dialogue that supports an emerging generation of architects drawn from across the Global South and their diaspora.
A preliminary list of participants will be announced in April 2019.
Founded by Khalid Al Qasimi in 2017, Sharjah Architecture Triennial is the first major platform for architecture and urbanism in the Middle East, North and East Africa, South and Southeast Asia. Participating in international conversations while anchored in the specificity of Sharjah and the United Arab Emirates, the Triennial offers new spaces for critical reflection that situates the built environment within its complex social, economic, and cultural contexts. Triennial programming invites dialogue that accommodates Sharjah's rapid urban development amidst historical shifts, ongoing cultural encounters, environmental challenges, and aspirations for the future.
 
Each edition of the Triennial will be led by a curator who spearheads a core programme of exhibitions, urban interventions, conferences and public talks with the participation of local and international practitioners and researchers.
 
www.sharjaharchitecture.org
Twitter: @sharjaharch | Instagram: @sharjaharchitecture | Facebook: @sharjaharchitecture #ShjArch
Khalid Al Qasimi
Khalid bin Sultan Al Qasimi is Chairman of the Sharjah Architecture Triennial and the Sharjah Urban Planning Council. Drawing on his academic background in architecture and design at the Architectural Association and Central Saint Martins in London, Sheikh Khalid oversees integrated inter-governmental efforts to introduce a new vitality into Sharjah's urban development. Under his leadership, Sharjah Urban Planning Council ensures that Sharjah and its residents have access to a future with sustainable economic growth and social wellbeing. Building on this foundation, the Sharjah Architecture Triennial serves as the first major platform to address critical reflection on the architecture and urbanism in the Middle East, North and East Africa, South and Southeast Asia, placing Sharjah's development in dialogue with the wider region.
 
Adrian Lahoud
Drawing on nation building projects in the post-colonial period and the mobilisation of climate research by the global south, Lahoud's PhD titled The Problem of Scale: The City, the Territory, the Planetary sets out a theory of scale drawn from architectural practice in the context of emancipatory struggles. Recent exhibits include: 'Climate Crimes' in The Future Starts Here, The Victoria and Albert Museum, London, 2018; 'The Shape of the Eclipse' in Let's Talk about the Weather: Art and Ecology in a Time of Crisis, Sursock Museum, Beirut, 2016; and 'Secular Cosmologies' in the Oslo Architecture Triennale 2016: After Belonging. Recent lectures include: 'Architecture and the Social Imagination' in City Debates at the American University of Beirut; 'Floating Bodies' at Conflict Shorelines, Princeton University; and 'Fallen Cities: Architecture and Reconstruction' at The Arab City: Architecture and Representation, Columbia University. Recent publications include: 'The Mediterranean: A New Imaginary' in New Geographies, Harvard University Press; 'The Bodele Declaration' in Grain, Vapour, Ray: Textures of the Anthropocene,MIT Press; and 'Nomos and Cosmos' in Supercommunity, MIT Press.
 
Lumumba Di-Aping
Di-Aping has dedicated his career in both the public and private sectors to addressing the inequality that hinders the development of the Global South. From his early career as a Strategy Consultant and Investment Banker at Greenwich Capital Group, McKinsey and Company, and DL Jay Investment Bank from 1993 to 2004, he moved on to serving as Ambassador and Deputy Head of the Sudan Mission to the United Nations from 2006 to 2012. During that tenure, he was Lead Negotiator for Developing Countries on Energy, Environment, Trade and Global Governance and Chairman of the G77+China group of 132 developing nations and led the block's negotiation on Reform of the Inter-national Financial Institution and at the Copenhagen Climate Change Conference. He served as Chairman of the African Group and Chief Negotiator for Developing Countries. He is a member of the National Liberation Council of the Sudan People's Liberation Movement, a group that helped end 20 years of civil war when it signed the Comprehensive Peace Agreement in 2005.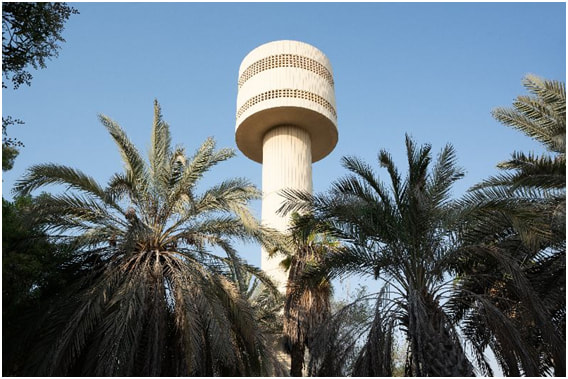 Al-Gubaiba School Water Tower Garden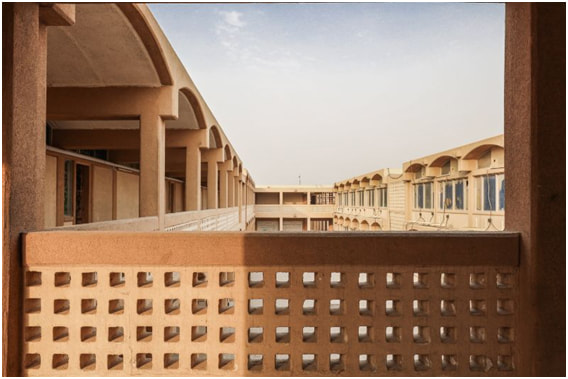 Al-Qasimiyah School, Al-Manakh, Sharjah